This post may contain affiliate links, which means I make commission (at no cost to you!)
if you purchase through the link. Read our affiliate disclosure here.
Are you guilty of biting off more than you can chew? It happens so quickly! One person asks for a favor, another needs help with a volunteer project, someone plans a girls night, your sister needs help moving, your parents want to plan a family trip, your boss asks you to help on a special project because you always come through and before you know it you don't have a minute to yourself and you're asking yourself HOW did this happen AGAIN?!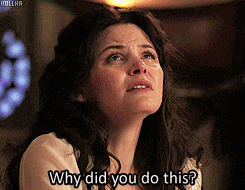 We've all been there. I swear, I didn't say "no" to anything until I was over 30, so take it from me & start sooner. Your sanity will thank you. When you spread yourself too thin it takes a toll on you and eventually your stress & anxiety will be through the roof. You don't need to be mean, and it's not rude to politely say no. It's necessary to limit your "yeses" to what you enjoy, what you do well, and what fits your schedule.
How to Say NO Politely
There are a number of ways to say no politely- see the graphic below for some ideas. Depending on the person asking and what the "event" is, these prompts are useful in a variety of situations.
If an acquaintance wants to go to lunch and you're really not that interested don't be guilted into going! You'll be glad you didn't and you can spend that hour or two doing something you enjoy or need to accomplish. A simple, "I'm sorry, my schedule is crazy lately- maybe next month" gets you out of lunch and avoids the next question of "how about tomorrow?"
If the PTO chairperson at your daughter's school emails you to make 4 dozen cupcakes for teacher appreciation day the same day you have a huge presentation due for work you can say no while still being helpful. Saying "I'm sorry, I can't do that this week. How about if I provide plates & napkins" spares you 4 hours you don't have, but still provides value to the event.
Lately I am noticing that almost every single time I check out at a chain store I am asked if I want to donate or round up for their charity of choice. I'm fine with that- charities do good work and $1 at a time adds up. But it adds up for us, too! If I am out running errands to several stores it can *really* add up. I may round up my change at Goodwill or donate $1 to the Honor Flight program here or there, but not every single time. A simple "maybe next time," acknowledges the request and is a great way to say no without explanation. Kind and generous people say No all the time.
And sometimes you can just say NO.
No is a complete sentence.
You can say No and you don't have to explain why.
No is not a selfish response. It's a self care response.
What Happens When You Say No
For starters, you have to see the value in saying no. It's not rude. It's not mean. People won't think less of you. (And let's face it, you're going to say yes to good friends and close family members 9 times out of 10, so who are you worried about offending, really? No one who is very close to you anyway!)
It can also be intimidating to say no, especially if people around you are willingly agreeing to something. Once you realize your worth the fear of saying no goes away. Like anything else, saying NO takes practice. If you are in a group of people that seems to be saying yes to everything a great way to say no is to blame your skills: I'm sorry, but my skill set isn't really made for this. Perhaps there will be something I can help with in the future.
When you start saying no to things you don't want to do, you start saying yes to things you do want to do. It's taken me a long time to determine the kind of life I want and to say no to everything that isn't going to get me there. I am very choosy about how I spend my free time because I am working on something bigger. That's not to say I don't make time for fun, because I do. That's not to say I don't have Sundays where I do nothing, because I do. But my time is valuable to me, whether I am working on a project or recharging my batteries. Say no to everything that isn't leading to the life you are working towards.
So, what happens when you start saying no?
You say yes to things that matter- and you have the time & energy to devote to them to be fully engaged in whatever it is you're doing, whether it is volunteering or meeting friends for dinner.
The decisions you make won't become tomorrow's regrets.
You become your priority, rather than other people's projects becoming your priority.
Your stress level goes down. Way down.
Your anxiety over getting everything done diminishes.
Your family & home benefits from your presence.
Your life moves at a comfortable pace.
Saying no to things & people that stress you out allows you to say yes to happiness.
Three Simple Tips For Saying No
Don't lie. It always comes back, and never in a good way.
Don't make excuses. You don't need an excuse, your first reason is good enough.
Don't over-explain. It is what it is and over-explaining will only open the door to more conversation, making it easier to get roped back in and possibly saying yes to something you don't want to participate in.
One final thought:
Don't feel bad for upsetting people by saying no. You're not in charge of their feelings. You're in charge of your feelings. Your happiness comes first.
Be sure to take a peek at our Self Care 101 board on Pinterest. It is full of hundreds of ideas to take care of YOU!
Related posts:
How to Make This Year Your Happiest Year Yet!
5 Big Ways to Simplify Your Life for a Better Tomorrow
Do These Things On Sunday & Have an Awesome Week!
---
Sign Up to Receive More Posts Like This One
Sign up to receive more posts like this one!