This post may contain affiliate links, which means I make commission (at no cost to you!)
if you purchase through the link. Read our affiliate disclosure here.
Self care. Two words we've been hearing a lot lately! And do you know why? Because self care is super important! It's something I wish I would have taken a little more seriously when I was younger, because as a young mom it's easy to get overwhelmed and burnt out pretty quickly!
Why You Deserve a Self Care Day
So why do you deserve a self care day? Because life is crazy when you're trying to do it all and taking care of yourself allows you to be the best you can be for everyone else you need to take care of. You work hard. You're there for others. You're killing it at work. You're busting your butt to make your marriage awesome. Your kids are happy because you're giving them an awesome childhood full of love & memories. You, you, you. You're doing it all! And you could use a day off, right? Absolutely!
Related: The 7 Habits of Truly Happy Women
When my kids were in school I was, for the most part, a stay at home mom. My kids were pretty involved in extra curricular activities, especially my youngest daughter, and between school, sports & other stuff she "had to do," I could always tell when it was getting to be a lot on her 12, 13, 16 year old plate. The occasional "mental health day" was exactly what they needed. A day of chilling helps everyone and the same is true for adults, too.
It's time to reset your life.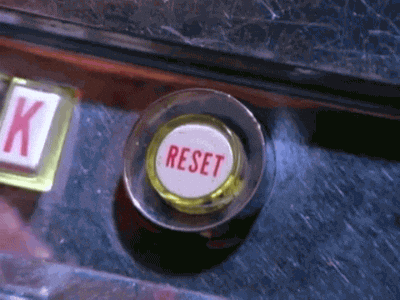 Now that you know they "why," here's a massive list of ideas for a self care day. Some are free self care ideas, while others cost some money. Only you know what you need, so hopefully this list will give you quite a few self care ideas for your next self care day!
102 Self Care Ideas
Plan a day at the spa for a massage & a facial (my #1 choice, of course!)
Get a mani/pedi.
Read a book that's been sitting on your nightstand for 4 months.
Take a bubble bath with candles, relaxing music and a glass of wine.
Download a book on Audible and listen while you relax- this is a great hammock activity!
Finish a few crafts you've been meaning to start.
Bake something decadent, or try a new cookie recipe!
Get caught up by binging a tv show your spouse/kids don't ever want to watch.
Read a trashy book. No one will know.
Take yourself on a lunch date.
Buy some new candles and read The Little Book of Hygge: Danish Secrets to Happy Living. It's amazing.
Take you laptop to a coffee shop you've been meaning to try and browse Pinterest.
Do a puzzle.
Diffuse essential oils.
Have a pajama day & order in food for lunch or dinner. Or both.
Go for a run and listen to a new podcast.
Go shopping and find something new to make your house a little more cozy.
Research your dream vacation.
Go to the movies.
Catch up over the phone with your bff.
Vow to start drinking more water today- and stick to it!
Look for a short class you're interested in at your local community college, park district or art studio.
Paint your nails.
Visit a farmer's market.
Start a bucket list.
Visit your local animal hospital.
Plant a cutting garden so you have fresh flowers to cut from Spring through Fall.
Find a therapist with great reviews and make an appointment.
Visit a relaxation salt cave.
Go to a flea market.
Watch YouTube videos of whatever makes you laugh: funny babies, cats, dogs that can't catch a ball, whatever you like.
Print a calendar & do a brain dump. Assign every task that's in your brain to a date on the calendar. Make room for new thoughts!
Take a nap.
Buy yourself a beautiful flower arrangement.
Go through old pictures.
Take your dog for a hike.
Visit a float pool.
Try 2-3 new dinner recipes & double each batch so you have meals for the week & freezer meals for the future.
Write a list of accomplishments & things you've overcome.
Go through your closet and donate everything you don't wear.
Make a list of goals for the week/month/season/year.
Take a day trip to a town you've wanted to explore.
Learn to crochet.
Color or doodle.
Create a vision board.
Dance.
Get up early & watch the sun rise.
Create a new playlist.
Head to Sephora, or the beauty section at Target, and treat yourself to a new skin care routine and some new makeup.
Make a fire and flip through magazines or get caught up on social media.
Light candles and make yourself a cozy cup of hot cocoa.
Try yoga- Yoga with Adriene on YouTube is great!
Organize your bedroom so it's a relaxing retreat once again.
Have a cuddle fest with your pet and watch a movie.
Check out a new museum or gallery.
Meditate.
Unfollow negative people and "like" positive news/organizations so your feed is filled with positive talk.
Write out a new morning or evening routine.
Sing.
Learn to knit.
Get your spouse to take a sick day & go to an arcade/mini-golf/go-cart track.
Sit outside with your favorite beverage and just listen to the sounds of your yard and neighborhood.
Schedule all of your doctors appointments.
Listen to a TED Talk.
Learn how to bullet journal. The Bullet Journal Method is a quick read and a great place to start.
Convince a friend to play hooky with you and have a day to rival Ferris Bueller's Day Off.
Declutter a space that bothers you.
Find some quick & healthy breakfast recipes to try. Here's a blog post with 10 delish ideas!
Find the highest rated ice cream shop within 15 miles of your house and go for a treat.
Play catch with your dog.
Get some sun. It doesn't have to be hot out for a little sunshine to do you well.
Unplug from technology.
Buy yourself some new sheets and work on turning your bedroom into an oasis.
Learn how to breathe for stress relief & relaxation.
Open some windows to air out your house, light a candle and relax in the fresh air.
List everything you are grateful for.
Take a 24 hour social media break.
Give yourself a DIY face mask.
Listen to music you love.
Visit your local florist and buy a new plant.
Define what is causing you stress.
Make a pitcher of infused water so you drink more & get a little more vitamins.
Meal prep healthy lunches for the week.
Find live shows of your favorite comedian on YouTube.
Get dressed up and have dinner at a new restaurant.

Plan

a movie night at home: get your pj's on, grab your favorite blanket, make popcorn and watch a movie that will make you laugh.
Get your hair cut & colored.
Plan a few random acts of kindness.
Meet your girlfriends for brunch & then hit a few local retailers.
Make today the day you start going back to the gym.
Turn your self care day into a weekend adventure in a new town.
Pick a few of these 9 stretches you can do in bed & come up with a new morning stretching routine.
Head to the grocery store and buy a few different herbal teas to sample to find a new favorite.
Star gaze- and make a wish or two.
Call your parents or grandparents.
Treat yourself to takeout dessert from your favorite restaurant.
Sleep in.
Paint a picture.
Wash all of your bedding and air out your room.
Let go of one negative thought.
Focus on your posture.
Identify one bad habit and research ways to change it.
Remember- self care is not indulgent or selfish. It's important to be the best you and one way is to be less stressed. Self care helps you look after yourself!
You are worth it.
You may also enjoy:
8 Ways to Deal With People Who Drive You Insane
7 Easy Steps to Simplify Your Crazy Life
10 Quick Things You Can Do to Start Your Day in an Awesome Way!
Also be sure to follow us & check out our Self Care 101 board on Pinterest! There are hundreds of great ideas from other great bloggers.
---
Sign Up to Receive More Posts Like This One
Sign up to receive more posts like this one!