This post may contain affiliate links, which means I make commission (at no cost to you!)
if you purchase through the link. Read our affiliate disclosure here.
I just checked my calendar and Easter is super late this year, isn't it? Because Easter is so late this year, I want to be sure to decorate my mantle for spring and have it be perfect for Easter, too. These next few mantles are perfect for both spring & Easter! (And most importantly, they are "Bunny Approved.") I am hoping (fingers crossed!!) that we are in Michigan for Easter this year but the jury, aka the kids, is still out. I think I have plenty of time to sway them…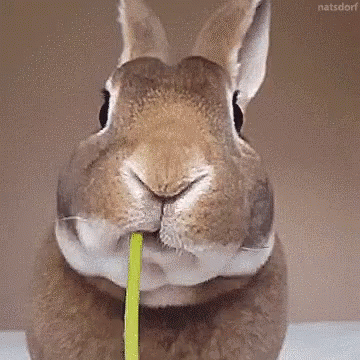 I like to get the most bang for my buck, so to speak, so when decorating seasonally I try to incorporate any holidays we celebrate into our seasonal decor. For instance, when decorating for winter I decorate my mantle so that I can add in Christmas decor during the holidays and then take it away after Christmas, while still being decorated for winter. The same is true for spring & Easter decor.
While it's still winter as I write this, I am more than ready for the warmer temperatures spring will bring. I have been pretty happy going through Pinterest and seeing so much spring decor ideas! I wanted to share a few of my favorites that are perfect for spring, add in a little something for Easter, and can easily go back to being spring decor.
Mantles for Spring & Easter
Tulips & Bunnies
I love how simple this mantle from House by Hoff is! Fresh tulips are one of my favorite flowers to decorate with because they are so vibrant, they are readily available at the grocery store, and they don't cost a fortune. Set in front of a simple chalkboard with a potted plant, this mantle will take just a few minutes to set up. Add a sweet bunny closer to Easter and you have an easy Easter mantle. I love the little cement bunnies below because they can go from your mantle and right out to your garden for the rest of spring & summer. I love dual purpose decor items!
Next time you're at a thrift store, check out their vase section. There are soooo many and they are usually priced at a dollar or two. A little twine goes a long way to add a little modern farmhouse style to your mantle. Just wrap it around the neck until it's as high as you like and then secure it with a dot from your hot glue gun. Easy peasy!
House by Hoff
If you need some spring chalkboard inspiration, check out our post 10 Fun Chalkboards to Welcome Spring! Having a chalkboard is such an easy way to decorate seasonally and there are so many cute ideas on Pinterest to try your hand at. (Even if you're not very artistic like me- yikes!) If you can't draw very well you can always find a seasonal quote to use instead. Here are a few of my favorites:
Get the Look:
12″x24″ Rustic Chalkboard $38.95 Cement Bunnies (2) $19.99
Spring Banner
Adventures in Decorating shows us exactly how to decorate the mantle shown below- and her method works perfectly for every season and all decor styles. Take a look because she explains how to center the focal point and add balance to your design.
Start with the candles and floral arrangements and add the wreath, bunnies & eggs closer to Easter. What I love about this design is that it uses silk flowers (so they last forever) and you can buy them in whatever color you love for spring! Faux flowers have come a long way since the 80's… Joann & Michael's have flowers you can hardly tell aren't real!
Adventures in Decorating
Get the Look:
24″ Easter Egg Wreath $39.66 (Several styles are available on Amazon!)
Easter Eggs $13.99
Chubby Bunny $23.99
Multicolor Spring Banner $7.99
Long-Eared Bunnies & Garland
This spring mantle is so easy and perfect to display from spring through Easter! Can you tell I love tulips? They are so pretty. Add a long-eared bunny and some festive Easter egg garland and this mantle goes from spring to Easter in just a few minutes!
If your home is decorated in the farmhouse style you may already have a window pane, cake plates and galvanized buckets & trays you could easily use to create this mantle.
If you want to try a DIY wreath, Adventures on Idlewild Way has a great spring welcome wreath tutorial that could easily be adapted into a mantle wreath!
Craftaholics Anonymous
Get the Look:
Easter Egg Garland $16.99
Long-eared Rabbit $27.99
I don't know about you, but I can't wait to get out my spring decor and to also buy a few new items to freshen up what we already have. (Which is not much after the Great Purge of 2013! Tip of the day: When you downsize, make sure you're not going to "upsize" in the near future because re-buying stuff is a huge expense!) I definitely need something in the "rabbit" category so I have my eye on that carved bunny above! He's awfully cute.
Be sure to check out our Spring and Easter boards on Pinterest. There are hundreds of decorating ideas, as well as recipes for Easter day.
Other seasonal posts you may enjoy:
12 Awesome DIY Projects to Welcome Spring
Three Inspirational Living Rooms to Decorate for Spring
And a couple decor posts you may also enjoy:
20 Brilliant Living Room Ideas for Small Spaces
20 Casually Cozy Bedrooms You'll Never Want to Leave
---
Sign Up to Receive More Posts Like This One
Sign up to receive more posts like this one!