This post may contain affiliate links, which means I make commission (at no cost to you!)
if you purchase through the link. Read our affiliate disclosure here.
Should we finally get around to talking about the elephant in the room? Credit.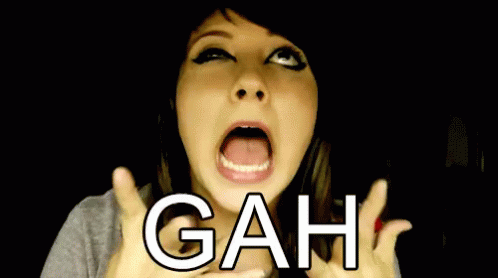 It's like the F-word of money. My kids are young adults, so their struggle right now is gaining credit so they can buy things, like cars & condos. We're lucky because they are totally conscious of their credit scores- even our 20 year old checks it regularly and excitedly texts me when it goes up! My 25 year old texted me last night that her score went up 16 points overnight, meaning she is getting closer & closer to an exceptional score. They are way more aware of the importance of credit than I was at their age!
For us, it would be fan.tas.tic if we could remove ourselves from car loans for cars we don't drive! A good score is anything over 670, but is that "good enough?" Not really- not if you want to qualify for the lowest interest rate possible on major purchases, like cars and property. You should strive to be in the "very good" to "exceptional" categories to get the best rates.
So how can you improve your credit score quickly, without racking up tons of debt? Or maybe you're asking yourself how to get credit when you don't have any credit at all. Let's take a look!
Get a Credit Card
Credit Sesame, a leading credit monitoring service that is safe and totally free to use. When you sign up you'll get a free report as well as tips on how to increase your score. While it may seem counter-productive, Credit Sesame recommends getting a credit card asap. You can't grow your credit without having credit to begin with!
Use Your New Card
Yes, you'll actually have to use it. The key is not using too much of it. Stay below 30% of your limit. So, if your limit is $1000, keep it under $300.
Pay Your Credit Card Bills
Once you use your card, you MUST pay it on time. If you use your card only for gas or groceries you won't overdo it. A friend of mine uses his card daily. He also pays the balance off daily. Yes, he logs in daily to pay his card off. That way he gets the perks of using it without spending money he doesn't have. Debt payoff is one of the best ways to increase your credit score.
Good Credit Card Habits
Now that you have your card and you're using it it's not a one & done thing to raise your score. You need to use the card regularly and get in a cycle of using it, paying it off, using it, paying it off, all while keeping your balance under 30% of your total credit limit.
Looks Like Happy's Credit Card Tips:
Get a card that works for you. Check out Nerd Wallet for their comparison of the best cards. If you want to travel more, get a card that will give you airfare miles. If you don't travel much, get a card that gives you reward points you can use for things you really want, like a kayak or holiday gifts. If you're a big Amazon shopper, Discover has a card that offers 5% cash back at stores that sometimes include Amazon.
Make sure you read the fine print and know the card's terms and conditions before applying.
Watch for high interest rates. Not a big deal if you commit to paying it off each month, but some cards have interest rates of almost 30%! That's crazy- and it can snowball quickly if you have an emergency and use your card for it with no way of being able to pay it off.
Think of your card as a tool to build your credit. It's not a license to go on a shopping spree.
Use a monitoring service like Credit Karma or Credit Sesame to see changes to your credit. If you notice something sees off act on it immediately- identity theft is rampant and can really mess up your goals!
If you fall in the poor to fair category, don't despair! Unless you're buying a house tomorrow you have time to bring it up. If you start working on it today you'll be surprised where it's at in 6 months. If you decide to do nothing it will stay the same or get worse. The ball is in your court…
Need more convincing? Read how this guy increased his score nearly 300 points in 6 months!
Ready for more tips and tricks to improve your financial health? Then you won't want to miss these posts:
10 Sneaky Ways to Save Money Each Month (This post shows you how to use the money saving app Acorns to save your spare change electronically! It has an awesome savings calculator to show you just how much you can save from spare change over the years.)
How to Cut Your Grocery Bill In Half – and Eat Healthier Doing So!
5 Totally Awesome (and Totally FREE) Money Management Tools
10 Genius Ways to Earn an Extra $500 This Month (<— no Uber or survey sites, either!)
Money Matters: 7 Things Millenials Can Learn From Talking to Their Grandparents
Stay up to date at all times by checking CNN Money for daily news insights on all things money.
For even more money-saving tips and ideas, check out our Frugal Living and Money MattersPinterest boards. They are loaded with hundreds of money-making and creative budgeting ideas from other top bloggers.
---
Sign Up to Receive More Posts Like This One
Sign up to receive more posts like this one!