This post may contain affiliate links, which means I make commission (at no cost to you!)
if you purchase through the link. Read our affiliate disclosure here.
Can you believe another year is coming to an end? And what a year it has been! It's funny – people either think this year was "the best year" or "the worst year." There's no in between! I'm in the "best year" camp because this has been a good year all in all. We've spent lots of time with friends and family, we've had a lot of laughs, we launched this blog, our kids who've graduated from college love their jobs and our two who are still in college are thriving. We have avoided another year of financial catastrophe (knock on wood, there are a few weeks left as I write this!) which is always helpful – and definitely has not always been the case!
I have this New Years tradition of sorts that I've had in place for probably 15 years now. I am obsessed with starting the New Year (as in waking up on January 1st) with a clean & organized house and money in the bank. Some years it's been as little as $50, but it makes me feel SO MUCH BETTER to start the year fresh & with at least a little bit of money. When my kids were little the other part of the tradition was to ring in the new year with them, all of us safe at home. I also have a confession to make. I *hate* going out on NYE. I think it is so dangerous, it makes me so nervous, and I really wish our kids would just stay in on this night! We're looking at year #2 of NYE at our cottage with friends, holed up in the snow with lots of food and drinks. It's perfect for me- we're with friends & no one needs to drive anywhere. Now if I could convince the kids to come…
Anyway, let's get back on topic. I'm not really a resolutions person, but I'm trying to change that. I am a goal person, though, and it's kind of the same thing. So often I fail at maintaining my resolutions, and so often everyone I know fails at maintaining their resolutions. I am on a big kick to live a happy life, though. It's been my priority for 15 years. (Pretty much since my first husband and I divorced.) And I truly want everyone in my life to live the happiest possible life, too. Life is short, live it up! We had a short time period where a few of our young (40's) friends and acquaintances died unexpectedly and it was a real wake up call that life is temporary. I think of them often and remember that all of this can be gone in a blink. Happiness is my priority – that's why this blog is named Looks Like Happy!
So let's get HAPPY! These resolutions are totally attainable – which means you can do this! Do you need to do all 25? OMG, no. That's a bit ambitious, even for the overachievers among us. You might even find that you already do some of these, which is great! Some of these are on my personal list, others are things I want to incorporate into my life, and the rest are things I think are interesting or things my friends do that work for them.
Who's ready to live your best life?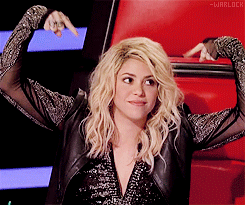 Resolutions You're Going to Rock
1. Be grateful.
Create a gratitude journal or start a gratitude jar. This is one of those resolutions that pop up on most list, but it's also something I wish I'd thought of when my kids were little. (Pinterest would have upped my SAHM game exponentially!) Begin writing down things that you're grateful for, things that make you happy, and acts of kindness you happen upon in life. If you have kids breakfast time, dinnertime, bedtime is a great time to talk about wha they are grateful for, what made them happy that day, what kindness they saw in the world. Have them write it down (or write it for them if they are little) and save them for next New Year's Eve! Reading through everything that made you happy over the course of the year is a great way to see that life is pretty darn sweet.
2. Start saving.
Another one that tops the resolutions list we often see. I know it's often hard to save money, but literally every.penny.helps. If you're already saving money, that's awesome! But you know you can do better. If you're having a hard time saving money, it's never too late to start. $10 a week, $50 a month, $25 a paycheck- it's a starting point and as you see your balance grow it get's easier and easier to make choices that lead to saving more and more.
A few years ago I read about the Acorns app. Some people love it, others hate it. My husband hates it. I LOVE IT. Even if you don't sign up, you should still check out the Acorns money saving app. Acorns takes your spare change can go directly into savings. For example, if you spend $42.75 on gas, Acorns will round your purchase up to $43 and take that $.25 and send it to a savings account. The app is really cool. You can decide if you want to increase your roundups by 2x, 3x or 10x, or set up recurring deposits, and also make one time deposits. The app features a calculator that you can play with to see how much you can potentially save in 1 year, 10 years, 20 years, whatever. You can read more about it in #9 in this post: 10 Sneaky Ways to Save Money.
Did I say I LOVE ACORNS? I did. Want to know why? I use it for our vacation fund. About two months ago I booked AND PAID FOR our upcoming 6 day cruise to Cuba with my Acorns money. Guess who's husband doesn't hate it so much anymore? This girl's. Guess who will be able to pay for at least one of our round trip airfares to Florida with Acorns money? This girl again.
If you're in the paycheck-to-paycheck cycle, you might want to read this post: 5 Easy Ways to Stop Living Paycheck to Paycheck. If you are in this cycle, don't be embarrassed. You may be surprised to hear that even high-earners can get stuck in this cycle! It takes some effort to get out of it, but it's worth it and the return is huge.
Moving on. I'll try not to be so wordy moving forward. <heh heh>
3. Treat yourself.
This may contradict #2, but it's important. As they say, life is short. Buy the shoes. At the very least let yourself have a latte every now and again, get a mani/pedi, schedule couples massage. Treat yourself! You deserve it; make this one of your resolutions for sure.
4. Find enjoyment.
What do you like to do? If it's reading, join a book club. (Good news, there are online bookclubs now- you get to stay home! Google is your friend.) If it's cooking, find an online foodie lovers group. If it's sports, join a league. Check your local park district- if you saw me and my girlfriends you would not believe we play Mom Volleyball on Monday nights. If you saw me, my husband and our couples friends, you would not believe we play Co-Rec Volleyball on Friday nights. There are adult softball leagues, soccer leagues, even dodge ball leagues! It's fun. And it's also a reason to have a zillion laughs with friends (because we're not the high school athletes we once were!) and it's a reason to continue the laughs with appetizers and drinks afterwards.
5. Learn something.
I've been meaning to learn how to knit for…hmmm…15? 20? years now. This is the year.
What have you been meaning to do? Take a class. Learn a language. Become a better photographer. Learn how to make sushi. Or brew beer. Or do hand-lettering. There's no way you know how to do everything you want to do, so learn how. You have a whole year! Start now and spread it out in your free time. Take an hour every Sunday to watch a YouTube video on how to make your own pasta. YouTube has a video for everything.
6. Make time for people who are important to you.
I'm not talking about your immediate family. They live with you. You're already making time for them. I'm taking about your parents, your grandparents, your friends. Make it a point to call your Mom and Dad. It doesn't have to be every day. Call your Mom on your Tuesday commute home. Call you Dad on your Friday commute into work. You know he's up. 😉 Call your Grampa on Wednesdays- he will love it! Schedule seasonal dinner or drinks with your siblings. Have a girls night out with your friends at a new local restaurant.
Recently my friends and I have started a Mom/Daughter thing. We've done it twice. The first one was a wine tasting, the second was a wine tasting and Secret Santa gift exchange, and the third is going to be a cooking class. It is SO MUCH FUN! We all happen to have at least one daughter so it works for my whole group. Sometimes it's just the mom, sometimes it's not all of the girls. My youngest daughter is 20, so she didn't come to the wine tasting and that was ok.
7. Experience something new.
Experiences are so much better than things, which is why I love resolutions for experiencing life to the fullest. See what Groupon has in your area. We went on an architectural tour down the Chicago River once and it was AMAZING! We also like to vacation better using Groupon. You can also check out local theaters and small theater companies in your nearest large city, comedy clubs and "fun centers" for adults where you can release your inner 12 year old. We all have one.
8. Get healthy.
It's so hard if you're not, and I'm definitely not, so I need to take resolutions about health to heart. Start making better decisions slowly. One of the best pieces of "get healthy" advice I've read is to simply make better decisions today than you did yesterday. If you didn't walk yesterday, take a 10 minute walk today. If you ate two pieces of cheesy garlic bread last night, skip bread today. If you can manage it, take a daily morning walk or do morning yoga or go for a run. Studies have shown that if you start off your day with a little exercise it causes you to make better decisions throughout the day.
9. Set weekly goals.
Set 1-3 weekly goals and don't let anything get in your way of not meeting them! They don't have to be major- they should be attainable. Like "organize the bathroom vanity," or "write 2 blog posts," or "make dinner 4 times this week." Feeling like you accomplished something makes you happy with yourself.
10. Sleep.
Resolutions for sleeping? I think we can all agree this is a good one, so get better sleep! Put your phone up when you go to bed. It's so hard, but using your phone "for a few minutes" before trying to fall asleep really activates your brain. I struggle with sleep, so I try to do whatever I can to make it happen. If you have an iPhone you can set a bedtime reminder alarm. Mine is set for 10:45pm and Sunday-Thursday I really try to abide by it. Better sleep = well-rested, and well-rested = happier!
11. Do for others.
Volunteers make the world go round, and if you don't choose any of the other resolutions, I hope you choose this one. This can be recurring or a once in awhile thing, but either way when you give to others you'll feel a sense of purpose you can't find anywhere else. Check Volunteer Match for regular or one-and-done opportunities in your area. If you have a favorite charity, like Make A Wish, check their website to see how you can help.
12. Schedule meetings.
Not at work, but at home with your family. Whether it's just you and your spouse or you and a bunch of kidlets, round'em up. A monthly meeting is a great way to reconnect. Do it over pizza, or hot chocolate, or pre-family movie night. This is where you can have both a monthly "airing of grievances" (Seinfeld, anyone?) and plan something fun to do as a family in the upcoming month. This is also a GREAT TIME to get your husband and kids to come up with some dinner requests other than "I don't care…" Spending a day together, eating a dinner everyone will love (even if everyone can't eat at the same time!) and getting complaints out on the table is team-building!
13. Revamp your morning.
Similar to resolutions pertaining to sleep, if your morning routine isn't working, change it. Here are 10 Quick Things You Can Do to Start Your Day in a Fantastic Way!
Sign Up to Receive More Posts Like This One
Sign up to receive more posts like this one!